ORDER
The Atlas of
Dog Breeds

SHOP @ our
WorkingDogWeb
Bookstore



To report a broken link or
send comments about WorkingDogWeb.com, fill in
the form at left and click
Send to WDW Editors.

To add your site to ours,
use our FreeLinks page.

For dog questions, visit
TalkDogs, our online forum.
We do not give dog heath
advice. Thanks!

More contact options.

Meet your editors.


ORDER
The Dog
Whisperer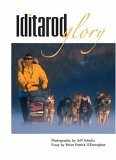 ORDER
Iditarod Glory


DogProducts
ENTER HERE
DogShops
ENTER HERE

MEET
WorkingDogWeb
Editors
Thanks for visiting.
Please come
back soon!

To contact Rick and Barb Petura, WDW editors:
Send e-mail to us via an easy form above. We do all business correspondence by email so please use the form above. We do not sell advertising on WDW, exchange links or other website activities. Thank you.

Follow us on Twitter at http://twitter.com/WorkingDogs and if your Twitter account is about dogs or pets, we'll follow you back. Then you can use Twitter's Direct Message or DM function to contact us.

For all dog questions, please visit TalkDogs, our active online forum, where
we and our dog savvy visitors can help you. Due to the volume of email, we are
unable to answer dog questions individually. Many people post helpful answers there.

Leave a message in the guest book on the WDW main page.

Send snail mail and review copies of books to 1220 NW State Street, No. 22,
Pullman, WA, USA 99165-3040. [NOTE: we only review or promote dog books
available from Amazon.com. We do not review basic dog rearing or training or books, dog humor, etc. We do review books on working dogs,
We look forward to hearing from you with ideas, notes on broken links, and
queries to the TalkDogs forum. Use our Frequently Asked Questions or FAQ
section for quick answers.


CLICK ABOVE to order Best-Selling Dog Books - thanks!

Explore WorkingDogWeb's 1,000+ links -- choose a category:
GUIDES: Activities & Sports | Breeds | Clubs | Dog Facts & Figures
Health & Nutrition | Kids & Dogs | News & Chat | Puppies | Training
BookSearch | Web Search | Meet the Editors
Best Dog FREE STUFF!

Canine Link of the Week

Cool Canine Sites
WDW BookReviews | WDW HOME | WDW BookShelf
Racing Siberian Husky Online | Siberian Huskies | SledDogs
Shop online for CDs, Videos, Gifts & find Freebies: CLICK HERE

Working

DogWeb serves all who value active and working dogs.
Disclaimer: The editors are not responsible for the content
of pages outside the WorkingDogWeb site.
Meet the editors!
© Copyright 1997 - 2013 by R&BP
Updated 3/1/2013
.